Podcast with Petr, Ondřej and Martin
03/01/2023
ČSH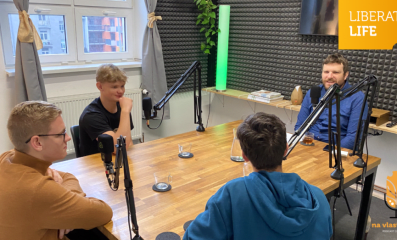 Moderator Michal Bereň talked about life with three young haemophiliacs - Petr Altman, Ondřej Svoboda and Martin Čajánek.
All of them are long-time participants of the summer hemophilia camp and other events organized by hemophilia organizations. Petr and Ondra have carrier sisters, Martin has two younger hemophiliac brothers and a carrier sister.
Under Michal's guidance, the boys talked about how they perceived their childhood. How it looks like in a family of three hemophiliac brothers, how hemophilia affected their daily routine or upbringing and the burden of their parents.
They also discussed treatment and its new methods - how they perceive the shifts in treatment options and how the Florio HAEMO app helps them. Whether the app is difficult to use and what benefits it really brings them. The guys also talked about patient organisations, how they help them and whether they also get involved.
As we filmed quite a lot, we split this pre-Christmas episode into two episodes.